 FREQUENTLY ASKED QUESTIONS
Do I really need a property management company?
Let's be honest, the constant change of lettings legislation can be difficult to keep up with, yet the implications of not doing so can be costly for landlords.
Having a trusting relationship with your dedicated property management company means you will be kept updated on all the changes and will be aware of anything required to meet requirements.
Property investment can be a great way to help secure your financial future and make your money work harder for you – but you need to know what you're doing.
We treat each property as though it is our own, this helps our Landlords by saving costs, time and unnecessary headache!
What different approach do AR take when marketing a property?
With over 67% of the UK's population on social media it has become the most influential and important virtual space where the platform is not only used for social networking but is also a great way of advertising your property.
TikTok videos, Instagram reels & stories and Facebook & LinkedIn posts are all unique, low cost leading social platforms which many agents do not utilise enough. There are endless opportunities of attracting a wider audience which are currently being missed. We ensure to take full advantage of this to promote your property across all different social media sites.
To those who are currently using an agent to market their property, however yet to secure a tenant- ask your agent, "Other than the traditional methods of advertising what else are you doing that is different?"
How do I work out a rental yield?
You can calculate this by dividing your annual rental income by the total value of the property. We have exclusive deals offering yields of 8% + which is almost double the UK average rental yield!
Subscribe To Our Newsletter For Our Latest Listings and News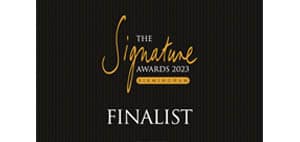 OPENING HOURS
Mon - Fri (9:00am - 6:00pm)
Sat (9:00am - 4:00pm)
Sun (10:00am - 4:00pm)